Here's a reason to rest easy about search engine optimization (SEO): It changes so much that anyone who is out of the game has time to start fresh. "SEO Isn't About Gaming the System Anymore; It's About Learning How to Play by the Rules." SEO is no longer about search optimization tricks, but by learning the rules Google and other crawlers have laid out and put out the best content optimized for that ruleset.
The game's rules are set, in other words. Now's the time to learn to be a great competitor. This speaks to the basic tension between bloggers and SEO-focused companies. Companies want to rank, but their bloggers want to write quality content.
"If you must post content on your website, you definitely should ensure Google takes notice of your effort." – NioSpace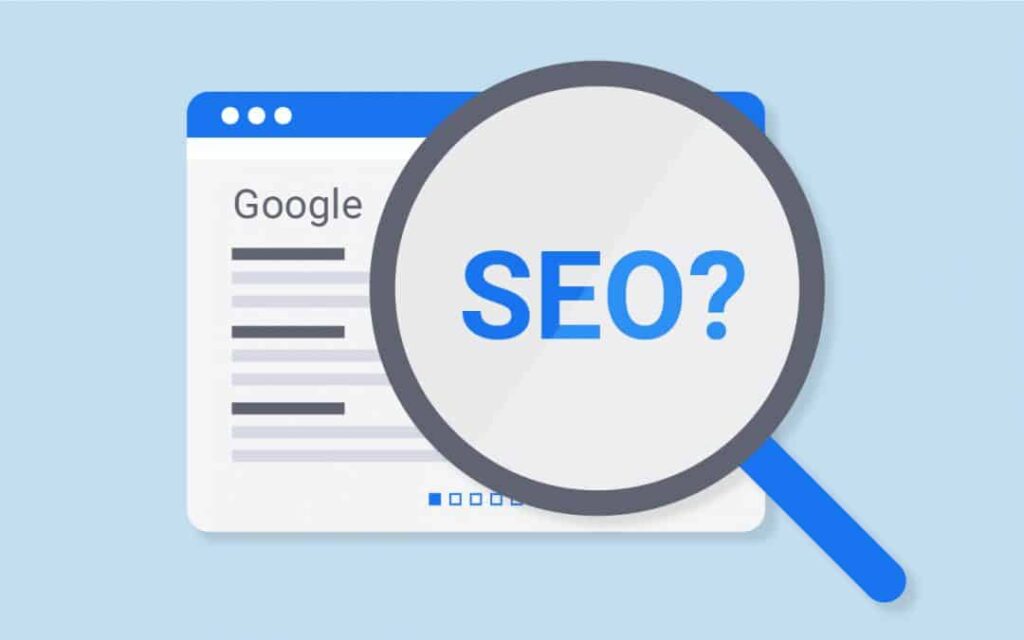 You know your site, your business, and your offering, so your content focus should be on what users need, while also selling your product.
Our excellent SEO techniques are paying attention to all the details most bloggers ignore. The benefit of this approach is it gives your company a huge step up on your basic blogger competitors. Your basic bloggers are already focused on delivering what their audience is looking for, but they aren't optimizing for SEO. Niospace starts you up with an seo-based mindset, you can do both and reap huge dividends as a result.
A content-focused approach is the way to go. Your SEO and keyword research aren't driven by what keywords rank (though it is that, too), but rather by listening to what those searches tell you about your prospective customers. This is the period of less is more with SEO.
Yes, Niospace writes for the keywords and key phrases, because we can deliver on those keyphrases with relevant content you know your audience cares about.
Rather than thinking about link-stuff and how we can get X number of inbound or outbound links (though links are still very important), we focus on delivering the best content possible. This century isn't only about getting the traffic, but more about getting the targeted and relevant traffic.
Volume of traffic shouldn't be the content focus. No matter what any SEO says, it's not a game of volume site traffic, but a competition of content that converts well.
Maybe your business only gets a few hundred hits monthly, but if 20 percent of those convert, it shows you understand your market and Google will reward you in turn.
Keyword optmization feels like the key that opens a special lock to business health, but optimization is just one small part of the SEO picture.
The biggest part is how your business solves a problem the average searcher is trying to solve when they make a hit to your business.
A blog-stuffed website might look great on paper and search engine returns, but if it's not navigable, accessible, and helpful to the potential user, then it's no good at all.
One of the most significant pitfalls SEOs and consultants find from SEO strategy to SEO implementation is companies not dedicating sufficient time or resources to their online strategy.
Even with a great product and terrific soup-to-nuts SEO quotes and strategy, companies often flounder because they don't dedicate enough internal or external resources to building out their SEO plan. It's never too late to start, but the sooner the strategy rolls out, the better your business will be in the marketplace. Effective and efficient SEO requires a commitment not just a campaign.
There is no digital or online presence without a long-term dedication to its craft and development. All the SEO advice in the world won't help a business succeed without effective implementation.
Marketers are often over-focused on raw traffic numbers, but this is increasingly a zero-sum game. Instead our team at Niospace, focuses on the traffic you already have thus making your brand more relevant to them. SEO isn't just good content-it's part of a complete marketing package.
If the content you're promoting is quality, then it will interface seamlessly with the team's marketing efforts and all the pieces will interface and support each other.
If not, it's time to reconsider the business's marketing strategy to holistically include SEO and content marketing as part of the complete marketing package for the product.
The great and frustrating thing about SEO quotes and online marketing in general is that top search engines including Google keep refining their engines to prioritize quality content.
If you have quality content your clients and usesr will love, no algorithm change will alter such features, great content is algorithm proof.
We can talk about all the high-minded aims in the world, but the reason we produce content is to get eyes on the first page of search.
Even if it's the smallest keyword or keyphrase, the sheer joy of knowing that the business has ranked on the first page of Google is critical. It keeps spirits up and lets you know the art of the possible: You can be a first page Google ranker. From one first page rank comes much more.
Does your business need proven SEO packages and marketing strategies to rank page #1 for your major keywords? 
Our SEO services increase organic search engine traffic by more than 126% on average.
Results-driven SEO packages & plans
Regular meetings & detailed monthly reporting
African based in-house SEO experts
Our SEO Packages Take Your Keywords to the Top
If you're not ranking on the first page of Google you're probably looking for an SEO agency to rank your major keywords at the top of the results. Understandable. With more than 8.5B searches each day, ranking for your major keywords is a must.
Niospace is an award-winning SEO firm. Our in-house team allows for clear communication and for your business to get the results you deserve. Since we know you have unique needs, we tailor our SEO packages and plans for each customer. Our SEO services include website code optimization, content creation, landing page development, SEO consulting, tag optimization, and more. We use proven methods to eliminate guessing and implement strategies that work.
It's time you work with a results-driven SEO agency that can take your search traffic and sales to the next level.
Ready to Up Your SEO Game Using NioSpace?
It's not about what other people say and do. It's about you and your business and what's working for your company. Need a great digital strategy, improve your SEO marketing game, or drive more leads and conversions to your website?
Frequently asked questions about our SEO packages
What type of results can I expect from my SEO package?
Niospace is an award-winning SEO agency and have been in business for more than 8 years. We have over 9 employees, all in-house with no outsourcing. Utilizing our entire ebusiness plans, Our average client increases their traffic and leads by more than 173%. We help companies grow their sales by millions of dollars online and land #1 Google, Bing or Yahoo results for major, competitive keywords. We'll give you a free estimate and discuss the strategy to create SEO success for your brand.
What's the difference between SEO packages?
We offer SEO packages from basic to enterprise level. The main difference is the number of hours our team will have to work on your SEO campaign each week. When our team has more time they are able to work on more time-consuming tasks such as content creation, link development, press release creation, and conversion optimization / AB testing. In a smaller SEO package, it doesn't mean these items are not possible, but we have a limited amount of time to focus on all of these areas each month. We recommend basic SEO packages for smaller locally-focused companies, advanced campaigns for national companies who are getting started, and enterprise SEO campaigns for businesses looking to lead in their industry.
How does Niospace provide SEO reporting?
Depending on the SEO package you choose we provide custom reporting either quarterly or monthly. Basic campaigns are quarterly while advanced and enterprise campaigns offer monthly reporting. At Niospace our reports show keyword rankings, keyword movement, conversions and detail every task completed by the SEO team. You'll always know exactly what has been done regarding your brand and what the next plan is.
How do you charge for your packaged services?
We provide monthly SEO packages, meaning we bill our clients at the beginning of each month. Our contracts are month-to-month and we do not lock clients into long-term engagements. Our results are what keep clients working with Niospace!
Are SEO strategies different for eCommerce websites?
Yes, at Niospace we understand that businesses that rely on online leads are very different from eCommerce businesses and have very different websites. The strategies we use for each are unique and we have a proven track record of performing for both types of companies. We'll develop a package that lands top positions in the major search engines.
Are SEO packages customized for each client?
We customize our SEO packages and services for each client depending on their needs. Some clients need more content development or content marketing than others, while other clients may need more technical optimization and code modifications. Our expert team will review your website and provide you with a detailed SEO proposal that outlines the SEO tactics your business needs to succeed.
Can Niospace help local businesses rank higher in the search engines?
Yes, we offer affordable local search optimization services to help businesses servicing a regional area drive more website traffic. Our local SEO packages are focused on Google maps and city keywords, driving qualified traffic to your website. If you're not sure what level of service is best for your needs we'll conduct keyword research and provide you with the best SEO package options to reach your goals.