Web design refers to the design of websites that are displayed on the internet. It usually refers to the user experience aspects of website development rather than software development. Web design used to be focused on designing websites for desktop browsers; however, since the mid-2010s, design for mobile and tablet browsers has become ever-increasingly important.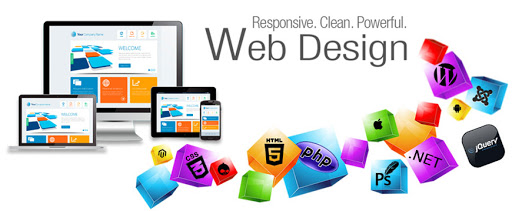 Niospace web designers work on the appearance, layout and content of your desired website. Appearance, for instance, relates to the colors, font, and images used. Layout refers to how information is structured and categorized. A good web design is easy to use, aesthetically pleasing, and suits the user group and brand of the website. Many web pages are designed with a focus on simplicity, to prevent extraneous information and functionality that might distract or confuse users appears. As the keystone of our web design output is a site that wins and fosters the trust of the target audience, removing as many potential points of user frustration as possible is a critical consideration.
The web design industry and it's alarming growth
The web design industry has been undergoing tremendous changes to meet the demand of users all over to have more access to content. Between mobile phones, tablets, and desktops, accessibility on the web is so easy that website owners need to ensure they accommodate the demand. Responsive designs have allowed users to take one website and fit onto any screen size. New trends also show HTML5 and Javascript slowly replacing Flash. Website design trends are meeting more of a theatrical and cinematic based experience. Finding creative ways for users to navigate your site will continue to keep them more interested.
Creative, flexible and affordable website design. Custom websites at affordable prices,also delivering success with every solution.
We develop intelligent websites giving you results, because it's how the world sees you. Start off on the right foot as our goal at Niospace isn't just to build your website, but to build your business.
We're WordPress Website Design Experts
WordPress is the most widely used content management system (CMS), powering more than 30% of all websites on the internet and over 60% of all websites that use a content management system. With a large number of available plug-ins and an easy-to-use administration, it's not surprising WordPress is so popular. Many clients come to us already familiar with WordPress, so using it to power their website only makes sense, when applicable. Our WordPress website design services deliver a powerful website that's aligned with your branding and business goals.
The first step we take with any new client is to determine which platform is best for your project. While WordPress is often a great fit, it's not always the best option. We'll walk you through the pros and cons of each possible CMS platform, helping you to make an informed decision. For example, if you're looking for a powerful online store, using Shopify or Magento, or another eCommerce-specific platform might be best. WordPress does offer these capabilities through WooCommerce but also has limitations for enterprise businesses.
The most important factor when building a WordPress website is developing the site in a way that's easy to manage even by our clients. There are great WordPress websites and some that are very difficult to manage due to poor planning, development, and overuse of plug-ins. At Niospace, we're WordPress experts, meaning we have experienced WordPress developers in-house to create a WordPress website that's both fast on the front-end and easy to manage on the back-end. Our WordPress websites land top scores with Google Core Web Vitals and produce conversion rates far above industry averages.
As an industry-leading web design company, we offer the following services:
Our web designers know each website has unique design needs. We'll design a site that matches your goals and brand guidelines. Every website Niospace creates is a product of our proprietary creative design processes, designed to ensure your website is unique, visually appealing, and articulate. A website that reflects your brand and conveys your messages effectively will engage your visitors, converting a larger percentage into customers.
Website wireframe creation and planning is done as we begin each web design project by creating an architecture for the website through a wireframe design process. You'll work hand-in-hand with our creative digital marketing team to be sure we've thought through all website elements needed for success.
Understanding your competition is an important part of beating them online. We'll help you understand what's working for them and create a plan to perform even better than they are.
Front-end HTML / CSS development is fully implemented. Not only will we take you through a creative design process, but we have the in-house front-end development team to code all your HTML, CSS, and Javascript, bringing your website to life on all devices.
Whether you need completely custom functionality, data imports, or a CMS implementation, our back-end development team and programmers are ready for the challenge. And the major plus? They are in-house, in several global locations.
SEO friendly web design coding & ongoing SEO plans. Niospace is a year-over-year SEO award winner and industry leader in Nigeria. We build all of our SEO knowledge into our websites, setting you up for a successful SEO campaign post-launch. Need first-page Google rankings to drive traffic to your website? Combine our ongoing SEO plans with your professional website to make the most of your online potential.
Niospace conversion focused designs. New visitors are great, but leads and sales are even better! Our conversion-focused design and marketing places an emphasis on your CTA's (calls to action). Whether you're looking for visitors to call or fill out an online form, we'll design a website that performs.
Website copywriting and content strategy. To take your website to the next level, we offer website copywriting services. Compelling content will boost conversions, engage visitors and give your website an edge over your competition. For ongoing content, our content team is ready to develop a content plan and help you implement the strategy.
CMS installation and setup. From WordPress to advanced eCommerce CMS platforms, we're CMS implementation experts and can guide your business in the right direction. We're also experienced in CMS customizations and data integrations.
& much more